The preparation of new boats
The Port-Fréjus shipyard can rely on the experience of more than 6,000 new boats already prepared over the last 25 years.
The preparation of new boats consists of receiving new boats from the shipyards (Jeanneau, Bénéteau, Dufour, Hanse, Bavaria, Prestige …) arriving by road transport, carrying out the actual preparation:
Reception of new boats
The new boats arrive directly from the Jeanneau, Bénéteau and Dufour Prestige shipyards, Hanse by road transporter. They are quickly taken in charge by the "new boats" team to ensure the:
Unloading,
Unloading of the mast,
General inspection of the boat,
Putting the boat on its cradle
Preparation of the new boat
The preparation itself includes multiple steps:
Preparation of the hull (dewaxing, primer, antifouling),
Masting,
Installation of balconies, bimini, bonnet,
Installation of sails and rigging,
Accessories,
Checks of all systems (electrical, electronic, water circuit),
First start-up of engine(s),
Opening of warranties, checks on current campaigns.
Sea trial
Testing and delivery :
Sea trial,
Refuelling,
Delivery to agents or manufacturers,
First mile assistance,
New boat preparation team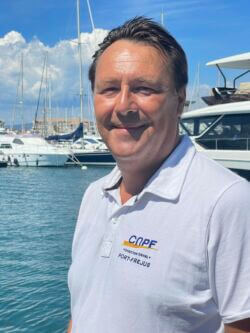 Carlo VERGA
Team Manager New Boats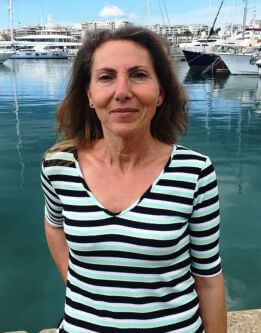 Marie-Thérèse GERMANÒ
Administrative and commercial new boat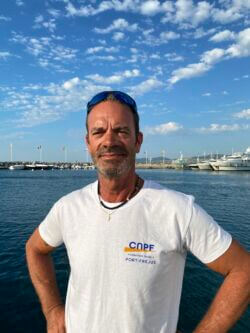 Frédéric LAMBERT
Rigger, Hardware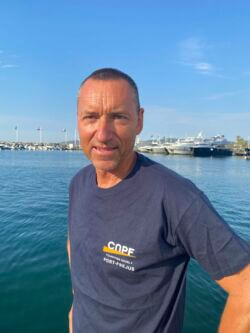 René-Charles ESCOLANO
Rigger, Hardware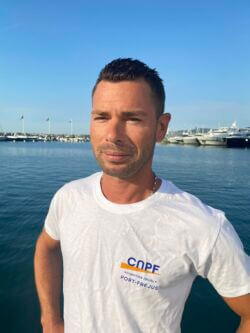 Julien CERISIER
Rigger, Accastilleur, Electrician
Marino FLEGO
Installer, Electrician, Rigging