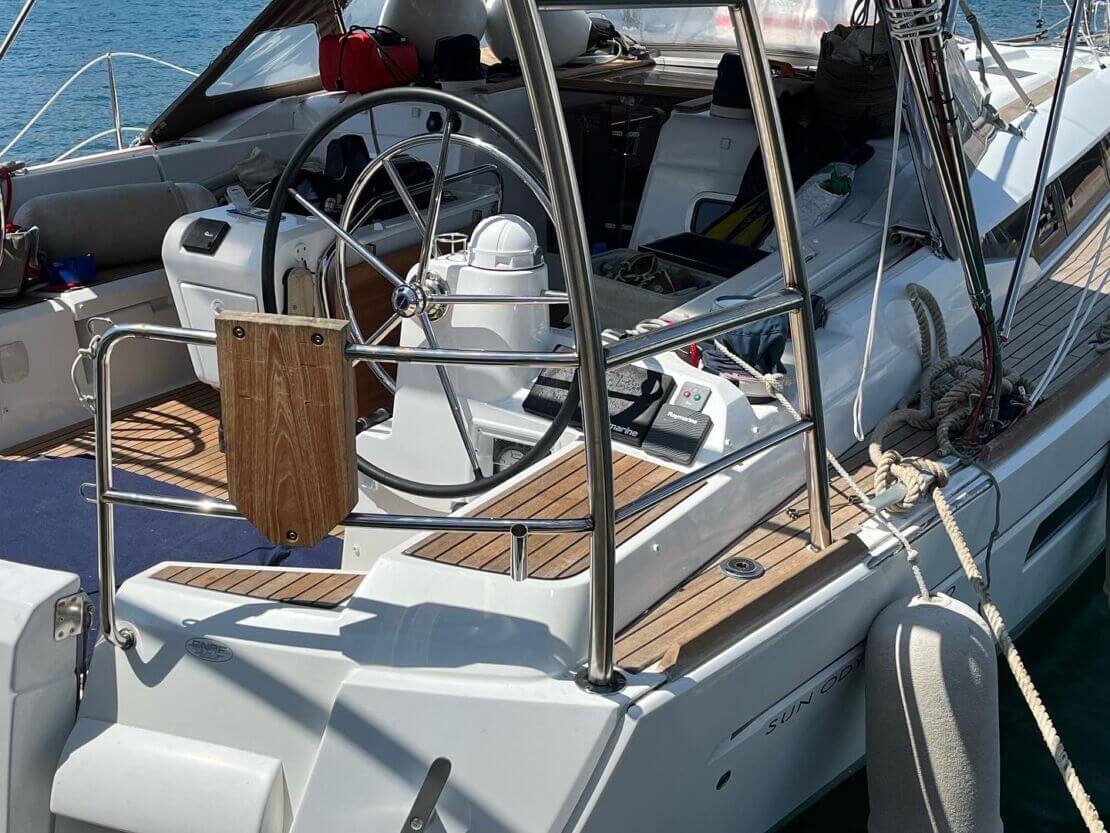 The Port-Fréjus Shipyard was consulted to create a custom-made stainless steel gantry with a diameter of 42mm for a Sun Odyssey 479 sailboat. The particularities requested are:
Resumption of the portico on the balconies for reasons of aesthetics and practicality,
AIS antennas, VHF deported,
Solar panels,
The possibility of lifting and transporting the annex,
A specific location for the dock walkway
The first step was to provide the customer with a sketch of the future stainless steel gantry.
After the measurements taken on the boat, the realization of the fully tailor-made gantry is finally installed on the boat with integration of solar panels, connectors, antennas.
The advantages of tailor-made are multiple:
Integration with the boat,
aesthetic
adapted functionalities (annex, antennas, gateway location ….),