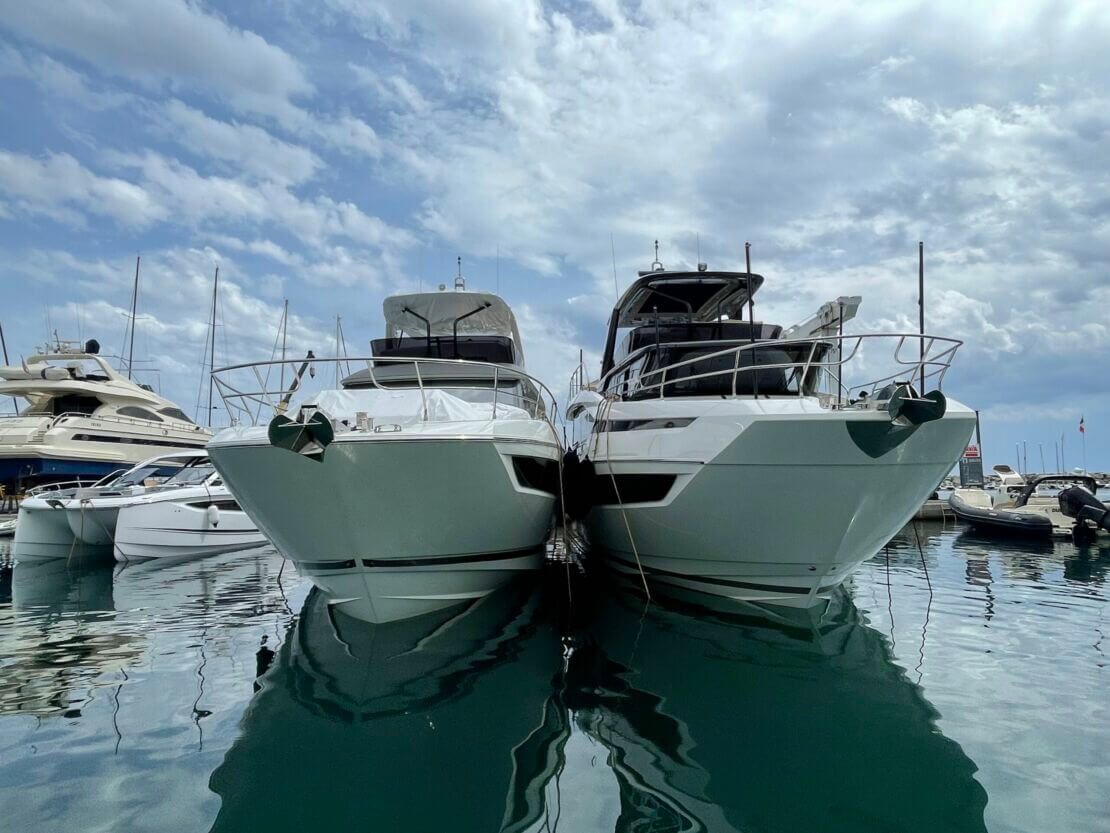 The Prestige Yacht shipyard organized a Premium after-sales service training session at the Port-Fréjus Shipyard immediately after the Cannes Boat Show 2022. This choice was dictated by multiple advantages:
The proximity to Cannes
Several boats on display returning to the CNPF shipyard
Infrastructures that allow the preparation of more than 150 new boats (sailing and motor) per year
Technicians who know very well the engine and sail range and the related certifications
An excellent collaboration between the Jeanneau/Bénéteau Group and CNPF
The Prestige range (Jeanneau) has formalized its Premium after-sales service offer reserved for certain models (X60, X70, M48 …). The premium after-sales service is based on an implementation by geographical area (USA, Europe, Asia, Pacific). The approach is innovative on three key points:
the training program for after-sales service teams is organized upstream of deliveries,
the training is carried out by combining theory and practice on the Yachts benefiting from this Premium after-sales service,
Prestige after-sales service teams and referenced partners are trained together
The first feedback is very positive:
Alternating theory and practice on Yachts (and not only in the workshop),
All documentation made available,
Mixed sessions allows to establish strong relationships and trust,
The Customer's first experience with the after-sales service will be all the more efficient,
In conclusion, the organization is certainly more complicated but the challenge is taken up in order to offer a Premium after-sales service  !