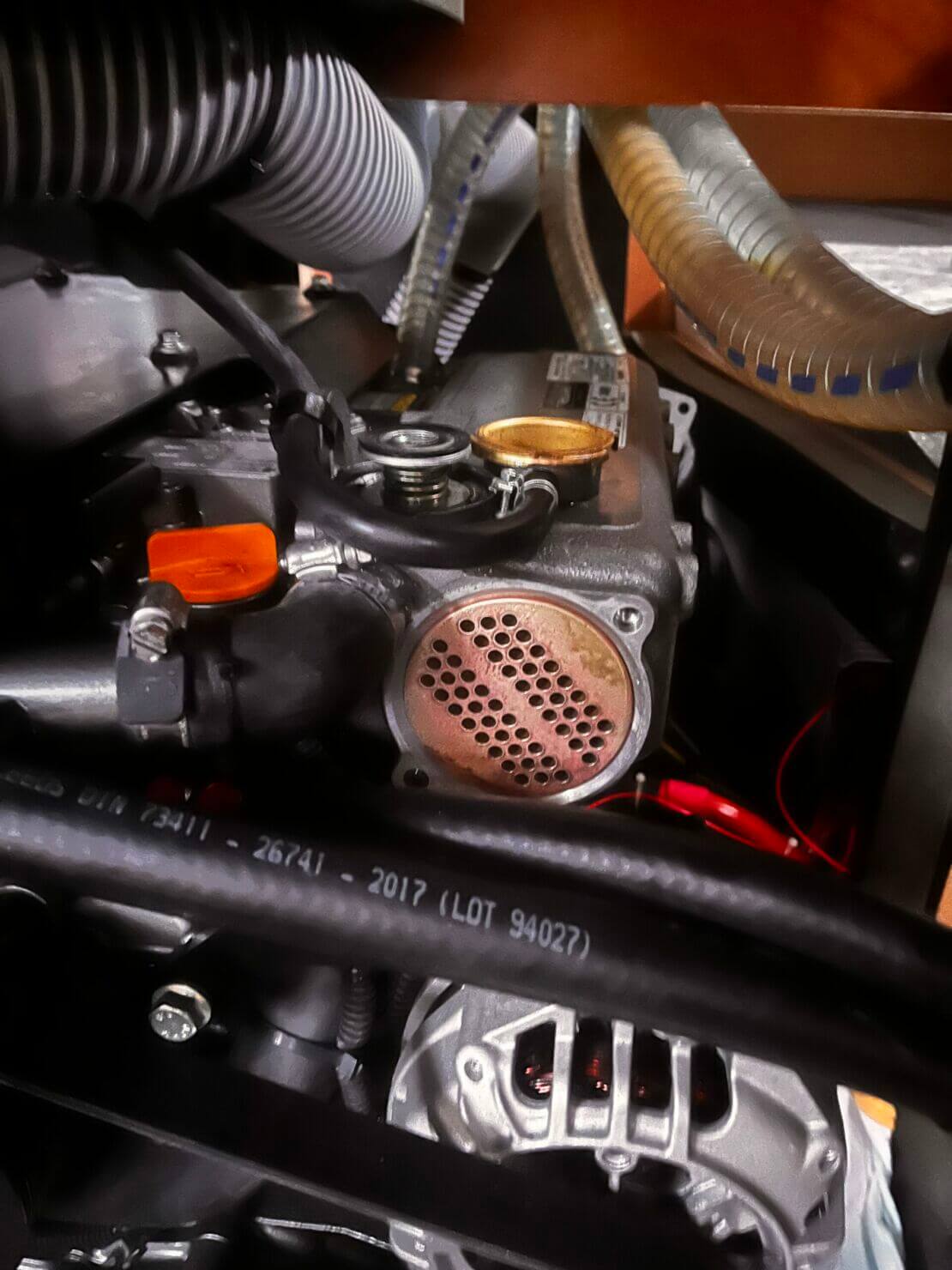 Engine failure rarely occurs in calm weather, near the home port. Periodic maintenance is therefore key to his safety and that of the crew.
Most marine engine manufacturers (Yanmar, Volvo, Nanni, Cummins) strongly recommend a specific overhaul every 5 years. This revision obviously complements the classic annual review, mainly consists of :
Oil circuit :

engine oil change,
oil filter exchange,
transmission drain (Saildrive, ZDrive ….), in the case of the saildrive, it is recommended to do this emptying by gravity and not by suction,

Gas-Oil circuit :

Change of diesel filter and pre-filter,

Cooling circuit :

coolant drain (not recommended to mix products),
exchange of the calorstat (we can keep the old one in troubleshooting),
exchange of the exhaust elbow,
cleaning the exchanger
It is immediately seen in the photo that after 5 years of use, the heat exchanger (coolant / seawater) deposits have formed, altering the good cooling of the engine resulting in a higher operating temperature than normal.
The same exchanger after careful cleaning (pressurized water, acid bath then alkaline bath to stop the action of the acid).