Mechanics & Boat Engine Maintenance
For motorboats and sailboats, the maintenance and upkeep of boat engines is essential to ensure its safety and enjoyment. The Port-Fréjus Shipyard has the infrastructure, equipment (crane, nacelle …), approvals (Yanmar, Volvo …) and teams to ensure these operations. Whether it is the annual maintenance of the engine of your boat recommended by the manufacturer, a heavier maintenance involving the removal of the engine, a complete repowering, the mechanical team of the Shipyard is at your disposal.
Mechanical maintenance of boat engines
Mechanical maintenance of engines when it comes to heavy operation may require the removal of the engine(s).
The annual routine maintenance (according to manufacturer's recommendations: type of maintenance, frequency ..) can be carried out on a flat or dry basis.
This revision must include: oil change, filter changes (gas-oil, oil), replacement of consumables (belt, impeller, hoses …). Let's not forget that the number of hours of operation is one parameter but not the only one, an engine that does not run also needs its overhaul.
Mechanical maintenance of headers
The headers (Z-Drive, Sail-Drive ….), as well as the engine must also be maintained annually with particular care for the seals. The manufacturers' documentation provides the frequency of change that should be respected as scrupulously as possible. In addition, the expert eye of the mechanics of the Shipyard team makes it possible to detect any anomaly.
Repowering
Whether it is a repowering or a very large overhaul, the engine sometimes has to be "unloaded". The advantage of being on a shipyard lies in the availability of equipment and teams to carry out this operation.
MECHANICAL TEAMS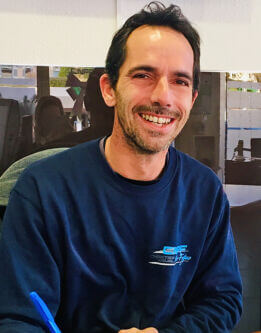 Julien CAVANNA
Mechanical workshop manager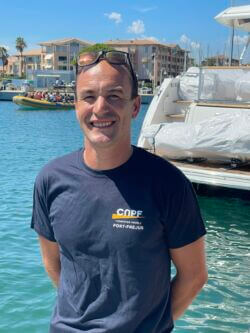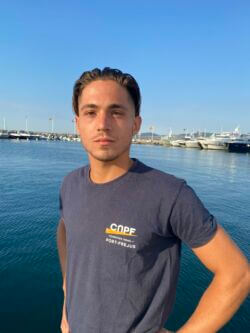 Cameron CABROLIE
Apprentice