Paintings for boats and boat hulls
A painting of boat, hull, deck, superstructures or matte has a limited lifespan in time, the shine disappears, scratches and chips multiply, it is usually necessary to repaint every nine to eleven years. CNPF applies paints, International, Awl Grip and Alexseal from undercoat treatment to finishing lacquers. We create containment spaces that serve as a temporary cabin for the duration of the painting work. From the simple retouching of partial paint to the complete repainting, we can restore the shine of the new to all surfaces tarnished by time and UV. We also offer specific treatments of hook, protection or anticorrosion adapted to each support, aluminum, polyester, wood, steel.
Sailing hull painting
The painting of a hull (sailboat or motor boat) requires a meticulous preparation as well as a consequent protection in order to guarantee a good grip of the paint. The Port-Fréjus Shipyard has a strong partnership with the main suppliers and will advise you on the choice.
Painting sailboat hull under cocoon
In some cases, the installation of the boat under a cocoon is essential. The Shipyard then proceeds to the installation of a specific cocoon to ensure a perfect quality of work.
Hull painting motorboat
Whatever the type of ship, depending on the age and use, a hull paint may be necessary to preserve your boat. The cocoon allows the Shipyard and its painting team to work in excellent conditions for a perfect result.
PAINTING TEAM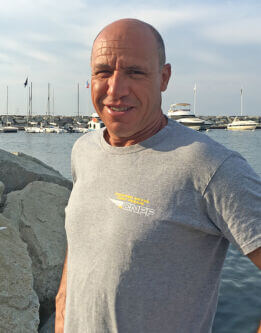 Karim SAKOUHI
Head of painting workshop, Painter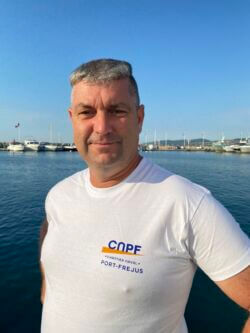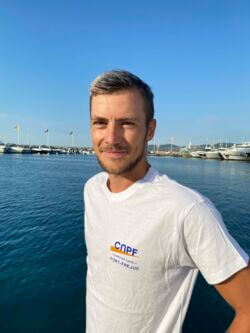 Mathieu BONNEAU-BARROIS
Surface preparer, Painter