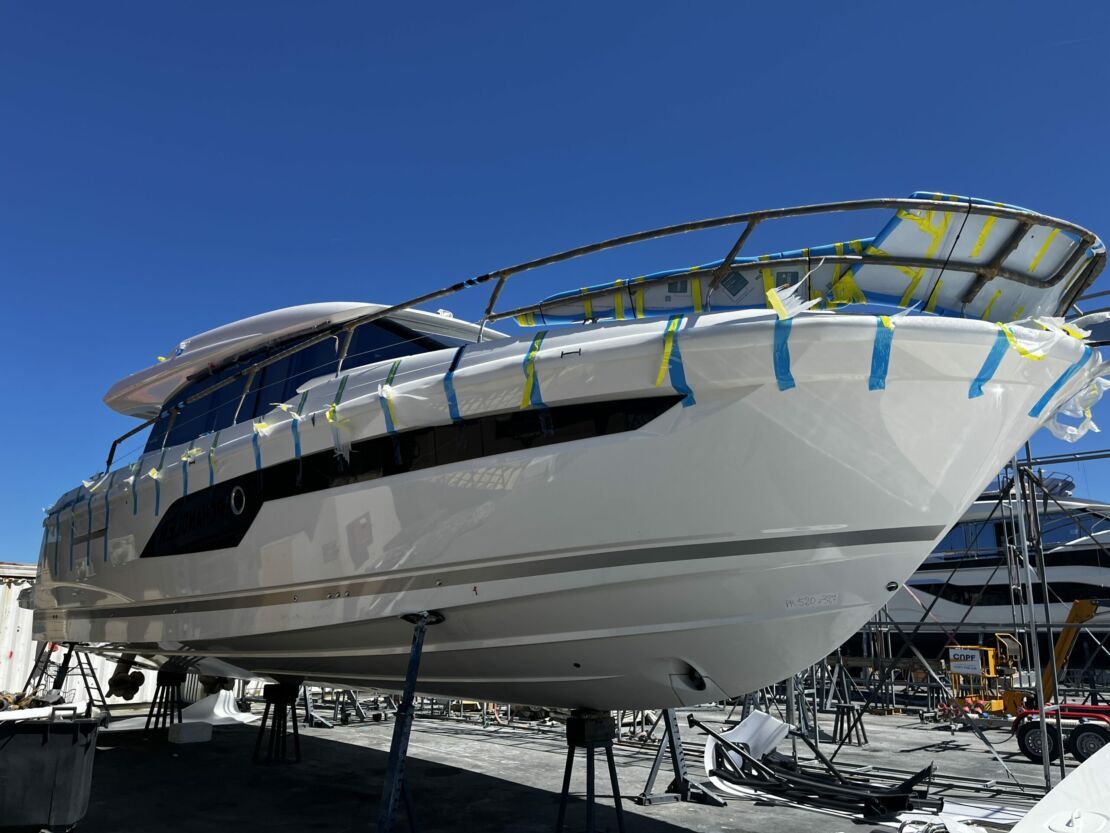 The Cannes Yachting Festival will be held from 12 to 17 September 2023. These magnificent boats that you will be able to visit afloat are first passed by the Port-Fréjus Shipyard to be prepared. It is a pleasure and a pride to prepare these motor boats and sailboats (Prestige, Jeanneau, Beneteau, Dufour ….) within our CNPF shipyard.
This is an opportunity for the shipyard to implement all its skills (crane, rigging, mechanical, composite ….) and also to discover the latest innovations from shipyards such as the Prestige F Line F4 this year.
Installation of the fly bridge on the Prestige 520.
Installation arch on a Prestige 460.
The new Prestige Yacht range: F-Line that you will officially discover at the Cannes Yachting Festival 2023.
The Port-Fréjus shipyard, relying on its infrastructure, material equipment and teams, has clearly positioned itself as a major player in the preparation of new boats. We enjoy working with many shipyards (Jeanneau, Prestige, Beneteau, Dufour) and the agents and dealers of these brands to make the dream of boaters a reality.
We will of course be present from 12 to 17 September 2023 in Cannes and are at your disposal.